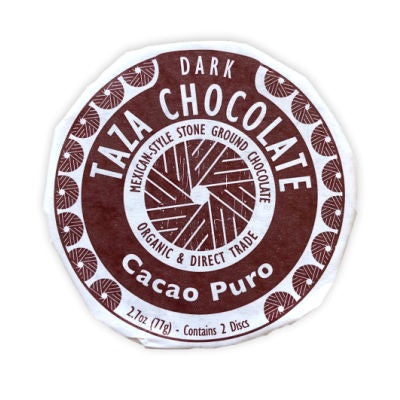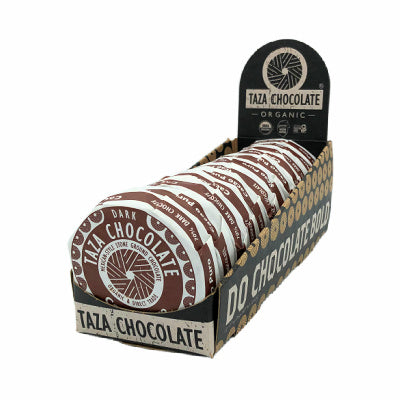 Cacao Puro
Stone ground, organic Mexican-style 70% dark chocolate discs bursting with bold flavor and texture. Experience chocolate with true grit! Two discs in each package, perfect for sharing.
DETAILS
70% 2.7 oz Dark Chocolate Disc. Ingredients: organic cacao beans, organic cane sugar. May contain traces of tree nuts and sesame seeds.
CERTIFICATIONS
This product is certified USDA Organic, Direct Trade Certified, Non-GMO, Certified Gluten Free, and Kosher Pareve. It is also dairy free, soy free, and vegan.
Free Shipping!
Get FREE SHIPPING on orders $49+! (Total order price must be over $49 AFTER any discounts or rewards points are applied.) Contiguous US states only.