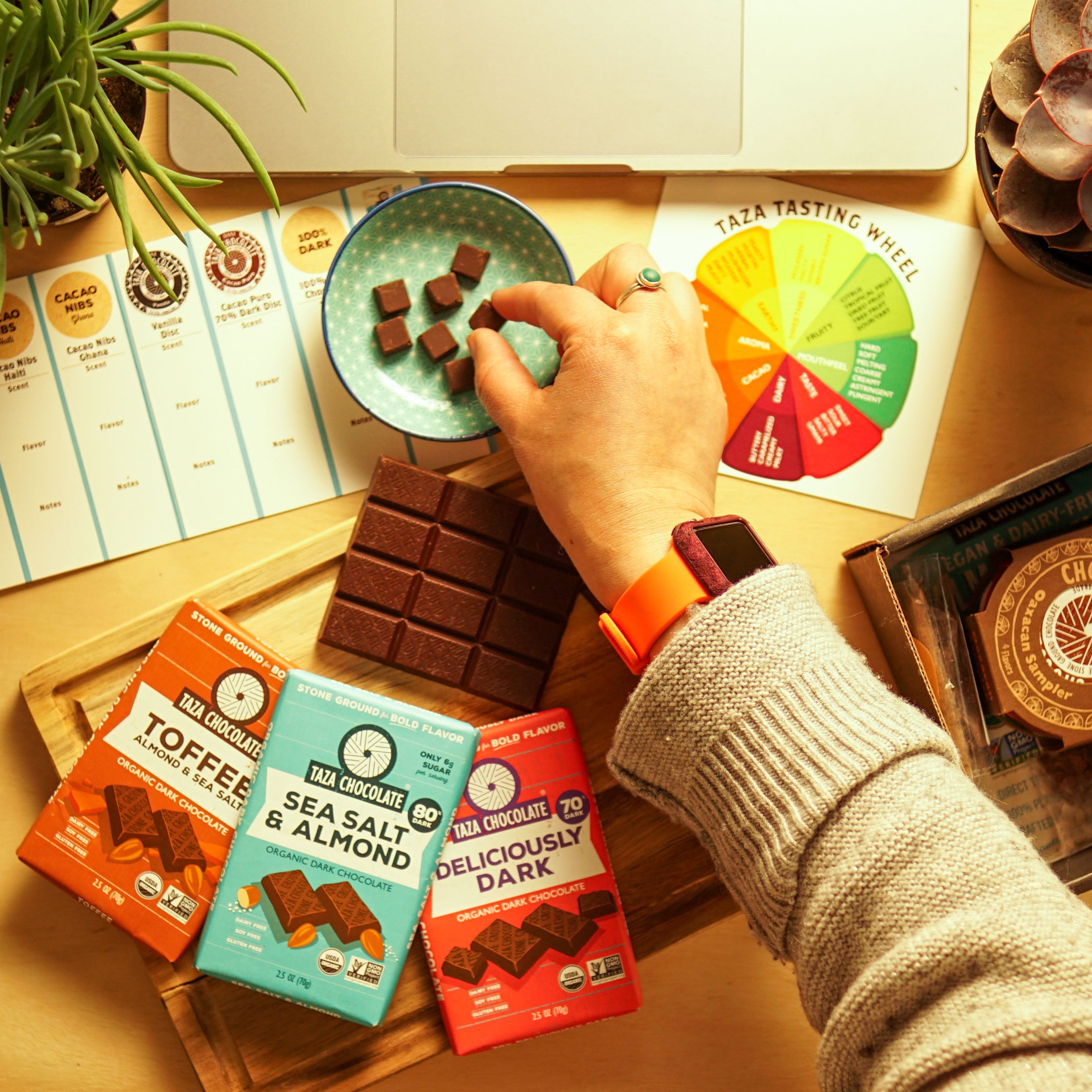 Experience Chocolate Together
Introducing Taza Virtual Chocolate Tasting Kits
We've launched a new way to connect and share Taza: Virtual Tasting Kits! Our Kits are an all-inclusive experience that includes a box full of Taza Chocolate plus a log-in link for one device (computer, tablet, or smart phone) to a pre-recorded Guided Chocolate Tasting via Zoom.
Shop Virtual Kits
Private Tastings Available
Gather With Your Family, Friends, or Team
Looking for a fun way to connect with a group of faraway friends and family, or to build strong bonds with your remote team? Inquire about a Private Tasting exclusively for your group. Get more details and request info on our Private Virtual Tastings page. We will be happy to assist with scheduling, pricing, and shipping Tasting Kits to everyone in your group!
See The Kit
Shop Virtual Chocolate Experiences
Free Shipping!
Get FREE SHIPPING on orders $49+! (Total order price must be over $49 AFTER any discounts or rewards points are applied.) Contiguous US states only.